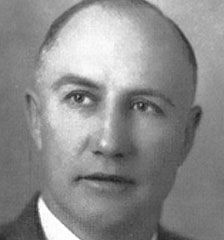 THURMOND, STROM, age 100, the longest-serving U.S. senator in history. His political career spanned seven decades. His voting record was pro-defense, anti-communist and staunchly conservative; his tireless devotion to constituent services was widely revered. Sen. Strom Thurmond was a loyal and generous friend to higher education in South Carolina, and to the University of South Carolina in particular. For more than half a century, university presidents and higher education leaders sought his counsel and came to rely on his leadership, his insight, and his judgement, as they dealt with sweeping changes on campuses. His longstanding commitment to education is visible on college campuses across the state, where programs and buildings that he was instrumental in establishing bear his name.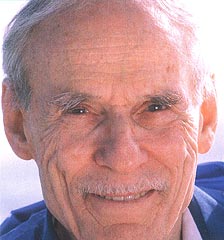 HOBBS, ROBERT FRANKLIN, age 78, died January 14, 1989 in a San Luis Obispo Hospital. Kin of noted English philosopher, Thomas Hobbes (1588-1679). A resident of Arroyo Grande, CA he was a member of Fresno and Santa Maria Elks Club. He is survived by his wife Naomi of 54 years, 2 sons, Dr. Howard E. Hobbs PhD of Clovis, CA who is the Editor and Publisher of the Fresno Republican Newspaper founded in 1876 by A.L. Hobbs, and son Robert K. Hobbs a musician of Berkeley. Also surviving Mr. Hobbs are Laurie Hobbs Kobliska, granddaughter of Elk Grove, and Thomas Hobbs of Fresno, grandson, Executive Editor of the Clovis Free Press, a sister Marguerite Shields of Buena Park; brother Howard J. Hobbs of Kansas City, M0, 1 niece and 3 nephews, 7 great nieces and great nephews and many cousins. Remembrances may be made to the Robert F. Hobbs Foundation at 754 Third St. Suite 101A, Clovis, CA 93612. Cremation and burial at sea has been arranged.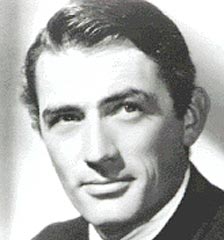 PECK, ELDRED GREGORY, age 87, died in his sleep June 11, 2003 in his Beverly Hills home. Peck, who was in a fragile state, fell asleep while holding the hand of his wife of 48 years, VERONIQUE. Peck starred in many of the best-loved films of all time, but was known fondly for his unforgettable, Oscar-winning role as a small-town lawyer defending an innocent client on rape charges in 'To Kill a Mockingbird' (1962). Peck will also be remembered for his presence -- the tall, lanky frame and dashing, dark, good looks that projected strength, sincerity, and intelligence. Born ELDRED Gregory Peck, the actor dropped his first name, which he said he "endured and hated for 21 years," when he embarked upon his acting career. Born in San Diego, CA, in 1916, Peck ventured to Hollywood during World War II, and earned notice as a mental patient who romanced Dr. INGRID BERGMAN in ALFRED HITCHCOCK's 1945 thriller 'Spellbound.' Peck is survived by his wife and five children -- all whom he considered the greatest gifts of all, as he once said,: "Love and marriage and kids, those are the moments of all happiness and fulfillment in life. I don't know anything better than that."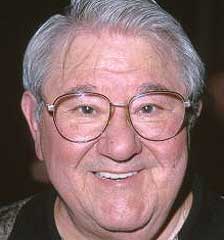 HACKETT, BUDDY, Age 78, the round, rubbery-faced funnyman who appeared for more than 50 years as a top act in nightclubs, Broadway shows, on television and in such movies as The Music Man,The Love Bug and It's a Mad, Mad, Mad, Mad World. Hackett died at his Southern California beach house either late Sunday or early Monday. The cause of his death was not immediately known; Hackett's son said Buddy Hackett suffered from diabetes.




SCHLESINGER, JOHN, Dies at 77; Won an Oscar for 'Midnight Cowboy' the Oscar-winning director who brought gay characters into mainstream cinema with "Midnight Cowboy" and who tapped into nightmares with the teeth-drilling torture of "Marathon Man," died July 25 at a hospital in Palm Springs, Calif. He suffered a debilitating stroke in December 2000.The British-born filmmaker, whose films included "Darling," "Billy Liar" and "Sunday Bloody Sunday," broke ground in 1969 with "Midnight Cowboy." It starred Jon Voight, who portrayed a naive Texan who turns to prostitution to survive in New York, and Dustin Hoffman, as the scuzzy, ailing vagrant "Ratso" Rizzo.The film's homosexual theme was regarded as scandalous, but the tale of underdogs trying to survive in a merciless metropolis was embraced by critics and Hollywood despite its shocking sequences."Midnight Cowboy," based on a novel by James Leo Herlihy, was nominated for seven Academy Awards, winning for Best Director, Best Picture and Best Adapted Screenplay. It was the only X-rated film to win the best-film Oscar; reflecting changing standards, the rating was later changed to an "R." Mr. Schlesinger, who was gay, said in 1970: "I'm only interested in one thing -- that is tolerance. I'm terribly concerned about people and the limitation of freedom. It's important to get people to care a little for someone else. That's why I'm more interested in the failures of this world than the successes." After "Midnight Cowboy," he explored homosexuality in his next project, 1971's "Sunday Bloody Sunday," which starred Peter Finch and Glenda Jackson as acquaintances who reluctantly share a love for the same young man. The director received another Oscar nomination for that film.The characters in Schlesinger's films often struggled with their place in the world, and he depicted them as lonely, disenchanted and sometimes forgotten. In 1975, he directed an adaptation of the Nathanael West novel "The Day of the Locust," about young would-be stars who find only disappointment in Hollywood. Mr. Schlesinger himself felt an estrangement from success. "If I've ever had any commercial success, it's been a total fluke. I wouldn't have known 'Midnight Cowboy' would have done so well," he said in 1990. But he wasn't above directing commercial films, such as his 1976 thriller "Marathon Man." That re-teamed him with Hoffman, who played an innocent man tortured for information by Laurence Olivier's character, a hiding Nazi war criminal with a penchant for drilling teeth. That film turned Mr. Schlesinger toward more thrillers, including his 1985 tale of true-life spy skulduggery, "The Falcon and the Snowman," starring Sean Penn and Timothy Hutton as young Americans convicted of spying for the Soviet Union. The director said he thought the movie was in some ways "a black farce about American security." Both protagonists -- one a seminary dropout, the other a drug dealer -- were depicted as depressed and isolated. "It's kind of pathetic. . . . Both of them are," Mr. Schlesinger said in 1994. "It's one of the things, also, that appealed to me." Mr. Schlesinger -- who was associated with the Kitchen Sink school of British filmmaking -- established himself as one of England's most promising young directors in 1962 with "A Kind of Loving," which starred a then-unknown Alan Bates as a man who marries his pregnant lover only to find himself ill-prepared for commitment. The director followed that with "Billy Liar," about a lazy, young man who hides from responsibility by daydreaming -- one of his dreams is about a young woman played by newcomer Julie Christie. Christie worked with Mr. Schlesinger again on his next film, 1965's "Darling," which won her an Academy Award for Best Actress for her role as a ruthless model who bullies her way to success. Mr. Schlesinger was nominated for Best Director. She starred again in his 1967 production of "Far From the Madding Crowd," which also featured Finch and Bates. His other films included 1987's "The Believers," starring Martin Sheen as a psychiatrist fighting a voodoo cult, and 1988's "Madame Sousatzka," which featured Shirley MacLaine as an eccentric piano teacher who befriends a 15-year-old student but clashes with him over whether he should try to earn money from his talent. The filmmaker's first comedy, 1981's "Honky Tonk Freeway," was a warmhearted look at small-town America. He started the 1990s with a story about how little neighbors can know about each other. The film, "Pacific Heights," starred Michael Keaton as a malicious tenant who terrorizes his landlords, played by Matthew Modine and Melanie Griffith. His other notable films included 1995's "Cold Comfort Farm," about an orphan who moves in with her eccentric, agrarian distant-relatives, and 1996's "Eye for an Eye," in which Sally Field played a mother-turned-vigilante who hunts down her young daughter's rapist killer, freed from prison on a legal technicality. "It's more human to be frightened," Mr. Schlesinger said about his characters in 1994. "I've always had more sympathy for the struggler, the underdog, the person who isn't so much glamorous as on the fringe of everything." His last film was the 2000 comedy "The Next Best Thing," about a straight woman (Madonna) who decides to have a child with her gay friend (Rupert Everett). Born in London in 1926 and raised in Hampstead, Mr. Schlesinger began making home movies as a child. He served with the Royal Engineers during World War II. After graduating from Balliol College, Oxford, in 1950, he was a character actor for eight years on stage and screen before being hired by the BBC to make arts-related documentaries. His first commercial film, "Terminus," about a day in the life of a train station, won the British Academy Award and the Golden Lion for Best Documentary at the 1961 Venice Film Festival. The child of musicians, he was a gifted pianist at an early age. Mr. Schlesinger also directed operas for the Royal Opera House and the Salzburg Festival. In 1988, he took an acting role as a geneticist in "The Twilight of the Golds." He also directed plays for Britain's Royal Shakespeare Company and the National Theatre and made two music videos, including "Little Willow" for Paul McCartney. The director lived in England and in Palm Springs with photographer Michael Childers, his companion of 30 years. Other survivors include a brother and a sister.